When you think of Autumn, what comes to mind? The crisp air, the colours, the crunchy leaves, the cozy jumpers and cardigans, the gorgeous berry and plum lip colours. Anyone that knows me, knows i love the colder weather. Autumn (and Winter) are my favourite time of year.

Each season has its perks, but none quite like the fall. It's time to relish the crisp, cool weather this time of year brings. I love spring with its blooming flowers and new life. I love winter for its snowy days and bright starry nights. And I love autumn for its world of colours. The magical time of year between September and December always gives me this warm and fuzzy feeling inside
"It's a new season, a perfect opportunity to do something new, something bold, something beautiful."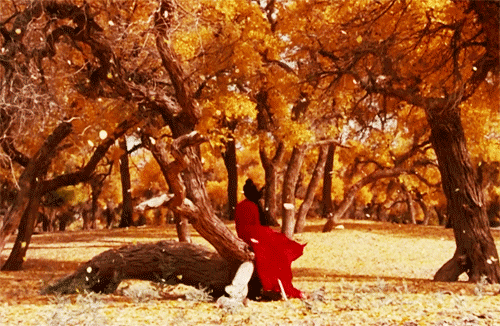 1. Goodbye humidity. Hello cool breezes and crisp autumn air.
2. Woo Hoo FIREWORK SEASON
3. Do I need another dark lipstick?
4. Of course i do, it's an essential. It's the right thing to do.
5. Why does rain smell better in the colder months...
6. There's something so much cozier about rain in the Autumn
7. If you don't jump in piles of leaves. Who Are You!?
8. Am I a true fan of Autumn if i don't like Halloween.
9. Give me my favourite films on a cold evening and I'm happy.
10. *Looking at pictures of animals enjoying the leaves* This is the cutest thing ever.
11. Leaves look so much better in the Autumn, all those beautiful, warm colours.
12. There's nothing more comfortable than an oversized jumper, comfy socks and leggings.
13. Not too hot or too cold. It's perfect.
14. The perfect weather to stay indoors and binge watch my favourite shows.
15. I love those berry, plum shades. Autumn makeup is the best. I Love It.
16. Mmm, the smell of cinnamon. Now i'm craving a cinnamon roll with all the icing.
17. So many crunchy leaves. Heaven.
18. Bye Bye humidity hair.
19. Oh look the deadly conkers
20. Ah finally... The weather is getting colder and there's a chill in the air.
21. WHERE ARE THE BLANKETS. I'm a little cold here.
22. Could i pull off this lipstick shade? It's so pretty and dark.
23. Everything looks so atmospheric and positively gleaming.
24. It's time to bring out the onesies, the perfect lazy day attire.
25. Bring on the yummy stew & dumplings.
26. The Autumn sunrise is so beautiful, I can forget the rosy cheeks and cold air.
27. Leg shaving season is officially over.
28. Autumn is the start of everything good! Red leaves, yummy cups of seasonal coffee, dark berry/plum lips, chunky scarves, big coats, boots, bonfire night. Everything that makes the build up to Christmas AMAZING.
29. When is 'too soon' to think about Christmas?
30. Am I even a blogger if i don't instagram a pile of leaves or my dog walking/jumping through leaves?
31. Should I dress my dog & cat for Halloween?
32. Is it cliche that I got excited over some dead leaves on the ground today?
33. I can't wait to switch out my summer scents for all the warm, spicy scents,
34. Is it too early to be writing out my Christmas list and planning/buying presents yet?
35. Earth shows it's true colours and beauty in the Autumn. What's not to love!? All The Colours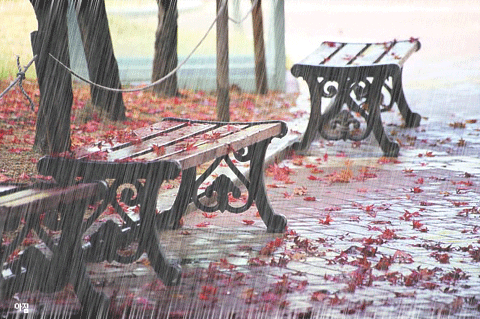 36. Look how pretty the leaves are!
37. Finally I can go out without sweating my makeup off
38. Perfect snuggle weather with my fur baby.
39. Should I take up knitting? That would be something fun to do on a rainy day.
40. It's now perfectly acceptable to spend every weekend indoors eating all kinds of food while wrapped in a blanket on the sofa.
41. Shall I wear my comfy jumper or my cozy cardigan today?
42. I can drink all the hot tea, coffee and chocolate i desire because how else am i going to keep warm?
43. My dog is going to look like the cutest dog ever in the neighbour-hood in his autumn/winter attire.
44. I don't have an Autumnal playlist, should I be making one?
45. How long is too long to stay in bubble bath heaven?
46. Ahh, I love being all snug in the warmth and hearing the rain tapping the window. Yay an extra hour in bed!
47. I should get some Autumn scented diffusers and air fresheners. Mmm Cinnamon
48. The only trick or treater i'm opening the door for is dogs, i don't even need to explain it.
49. Should I treat myself to some new autumnal jumpers and boots? Of Course.
50. And another lipstick because you can never have too many vampy lip colours. Looking more majestic and chic. WORK IT
51. Is it perfectly acceptable to get straight into pyjamas as i finish college/uni/work? YES IT IS
52. Maybe i should dye my hair? a plummy, burgundy kind of colour? That screams change doesn't it?
53. Maybe i should take advantage of the rainy weather and read a book *goes to watch a tv series/movie, i've seen 1000 times.*
54. No one and nothing can ruin my Autumn (and Winter) vibe. I'm rocking this plum/berry lipstick, SLAY BABY SLAY
55. CHRISTMAS IS JUST AROUND THE CORNER, I love the build up to Christmas! LET THE FESTIVITIES BEGIN
I'd love to experience Autumn (and Winter) in different countries at some point in my life. For me, Autumn feels like a fresh start rather than New Year.
It is mesmerizing to watch the leaves turn light green and then to shades of red and yellow predicting the arrival of the coming bloom. Autumn makes the world a better place where one could live enjoying the little joys of life. What's not to love about it. Trees explode into beautiful hues of gold, red, yellow and orange never gets old. Let's be honest here, you can't get enough of the dark plum/berry lips around the Autumn time.

Is Autumn your favourite season? What thoughts do you have during the Autumn season?