As I'm writing this post, it's currently raining in not so sunny England with my little Lhasa Apso snoring away. Like everyone else, i have a TV series addiction. I have somewhat a set genre of shows I'm comfortable watching and some that are a no go for me.
If i'm being honest I like to broaden my horizons when it comes to TV (and film). A rainy day gives you an opportunity to watch some feel good tv series, there's nothing quite like sitting down with one of your all time favourite TV shows, laughing along to all the lines you've heard time and time before but still find so much comfort in them, it's one of my go to things to do to unwind and relax.

So here you'll find period drama's, modern drama's and maybe some reality TV series too
Call The Midwife: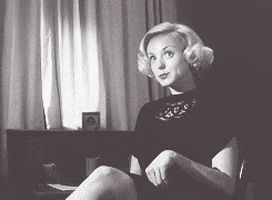 This show is one both my sister and I enjoy watching together. A series adapted by Heidi Thomas from the best-selling memoirs of Jennifer Worth, this drama series is a moving, funny, colorful look at midwifery and family in 1950's East End London and on wards. The show has had 6 series and counting, and one that covers powerful, hard hitting stories that are relevant to modern day living. It's perfect for a good old binge watch. Follows the lives of the midwives and nuns. A show that covers topics that are still relevant to this generation
Bad Romance/Together With Me Series:
This series is a recent find of mine and all the way from Asia. Bad Romance and Together With Me are of a comedy/romance genre with a BL (boys love) story from Thailand. Bad Romance has more of a focus on a straight couple 'Cho and Yihwa' alongside a same sex couple 'Korn and Knock' who are the main focus in the prequel series Together With Me. The BL story in Bad Romance is so sweet and cute and worth watching. Bad Romance has 13 episodes but in my honest opinion the BL story was better than the series itself because of the chemistry between the actors.
As for Together With Me, it's only just started and so far i'm loving it - takes place before the events of Bad Romance The Series. It is focused on Korn and Knock and how they met and all the obstacles they had to go through before they officially became a couple with 15 episodes in total. Filled with funny, sweet, beautiful cast and fangirl galore moments
One Tree Hill
: The show is set in the fictional town of Tree Hill in North Carolina and originally follows the lives of two half-brothers, Lucas Scott (Chad Michael Murray) and Nathan Scott (James Lafferty), who compete for positions on their school's basketball team, and the drama that ensues from the brothers' romances and other relationships including other characters in Tree Hill.
Another show with relatable characters, quotes and much more. it shows them going through things like teen pregnancies, teen weddings, school shootings, relationships, friendships and then the fifth season jumps four years forwards and is based after they have finished college and shows them with career troubles, relationships, family deaths, pregnancy struggles and pregnancy, adoption. Chad Michael Murray out in the pouring rain? Yes, please. Relive the teen drama and its nine seasons worth of ups, downs, and WTF moments
Lethal Weapon
:
It's had a big online following based on the movie of the same name. follows Martin Riggs and Roger Murtaugh as they combat crime in Los Angeles. Following the death of his wife and their unborn child, ex-Navy SEAL Riggs moves to California in search of a new start at the LAPD, where he is paired up with Murtaugh, who recently suffered a near-fatal heart attack. Damon Wayans and Clayne Crawford bring fresh and unique perspectives to their roles which is one of the many reasons this show works. The show has humour, family dynamics, drama, heart warming moments, romance, strong women, detectives with pretty much the worlds greatest love/hate relationship. You can never get tired of the shenanigans those two get themselves in.
Friends
:
It aired for 10 years, from 1994 to 2004 and it guarantees 20 to 22 minutes of laughter for every episode. The show isn't only funny, but very relatable. If you're in your 20s or 30s, there is certainly a Friends character you can see yourself in. There isn't a Friends character I don't love. Friends is one of the best shows that had ever aired. Humour is a great way to get through life and that friends are the ones who make your life worth while. Make sure that you clap during the beginning of the theme song.
Miranda
:
This wonderful sitcom always puts a smile on my face, and always leaves me in a fit of giggles. Miranda addresses her audience at the beginning of every episode. We all have a little bit of Miranda in us - a socially awkward woman who finds herself singing when she or other people accidentally talk in song lyrics, the woman in love with her best friend from university. The enthusiastic about everything woman. Miranda Hart is awesome. This sitcom is awesome. Everything from Miranda's relationship with best friend Stevie, mother Penny to her awkward relationship with old university friend/love Gary.
Catfish The TV Show
:
Nev and Max's bromance is everyone's favourite thing to watch,They're the perfect duo, and I love watching their banter and partnership. Nev and Max give it point blank, particularly Max. I think Nev and Max's bromance is just one of the reasons i love the show. Whats not to love about Nev and Max in investigation mode while being all-round adorable. Who wouldn't want to meet these two lovable dorks.
A Place To Call Home
:
A TV series from down under. This show has glamour, drama and a good set of eye candy, it's beautifully filmed, nicely acted and well worth savoring. It focuses on the social changes, romances and other stories of that time period. I was pretty much hooked on the storytelling, the setting and the characters. It's currently had 4 seasons, a 5th on the way.
Glee
:
Glee is so clearly not realistic, not true and not possible. Teenagers are simply too easily swayed. Our emotions and hormones are crazy, and we're clearly a few hundred thousand steps away from being able to figure out who we really are. It's nice to dream of the somewhat perfect student life, but it's even more fun to sing along to your favourite songs that they cover! It also shows them getting by the bullied by the school and trying to win the nationals glee club competition, as well as facing self acceptance, teen pregnancies, teen engagements, self discovery, relationships, divorces, affairs and much more. I think everyone knows who my favourite is.
Frasier
:
The series follows Dr. Frasier Crane a successful radio therapist who moves to Seattle, to get a new start on life; he has a radio talk show, which he uses to relay his wit and wisdom to others, but at times he struggles with his own problems with his salt-of-the-earth father Martin, his pretentious brother Niles, quirky physical therapist Daphne alongside his friends and co-workers.. It's witty, funny, clever and well written. OH! And the one liners. The opening show title cards probably deliver some of the most creative and funny lines. There are 11 seasons which is perfect to binge, exploring each character's personality, dynamic conflicts and stories with many awkward, funny, sweet moments. A series that's totally rewatchable that keeps you laughing through out the episodes and give you feels watching Niles and Daphne's relationship.
What shows do you like watching on a rainy day?