For today's post, I'm collaborating with a few Philkas (Philip and Lukas from Eyewitness who are a couple) fans
Nealey
,
Lu
and
McKenna
. Tyler Young and James Paxton are currently most known as being the stars of the incredibly iconic TV show, "Eyewitness". Though the show wasn't a smash hit (due to USA Network's terrible promotion), I could go on a rant about the lack of support they give the show, actors, everyone involved. So we're actively searching for a new home for our beloved Eyewitness since USA Network made the decision to not renew it for a season 2.
Their Oscar-worthy performances earned them both a notably large fanbase. One way or another they made you cry with their emotional moments. We all know they're both the human embodiments of absolute sunshine, Basically, they are your next celebrity crush. Get ready to fall in love with them (if you haven't already).
So here are 22 reasons and gifs to convince everyone else:
1. They are Philip and Lukas, seriously no one could be this adorable on screen as these two. Tyler and James' on and off screen chemistry between them is absolutely amazing, They portray Philkas beautifully. They make the scenes as intense as possible and always make us (the fans) beg for more.
2. They have such gorgeous eyes that you can't help but stare at as well as their beautiful smiles. They could be Disney princes, not even joking.
3. They love Philkas as much as the fans. Probably even more. They love how much we, the fans love Philip and Lukas. EYEWITNESS GOT NOMINATED FOR A GLAAD
4. I mean they like the fan art and articles people create on Instagram and Twitter. They're so interactive with fans when they come online or meet them in person.
5. Tyler and James feel comfortable enough with their sexualities, to jokingly call each other baby or boyfriend etc. Though actors who play LGBT characters have their sexualities questioned by some people. They have a strong friendship, Bromance at it's finest. BROTP
6. They took part in live streams, live tweeting and Q&A's promoting Eyewitness. Always demonstrating their love for the show, fans and each other. They have the most iconic interview ever with Tyler's girlfriend. They share stories and you can't watch it without a smile on your face:
Eyewitness Q&A with PHILKAS
7. They made a Philkas playlist for the fans, it can't get any sweeter than that. You can listen to the playlist
here
. They both confirmed that Let It Go by James Bay is a Philkas song along with giving us a little duet on a live stream. The song was their inspiration for Philip and Lukas, it followed them everywhere when they were shooting. CUTE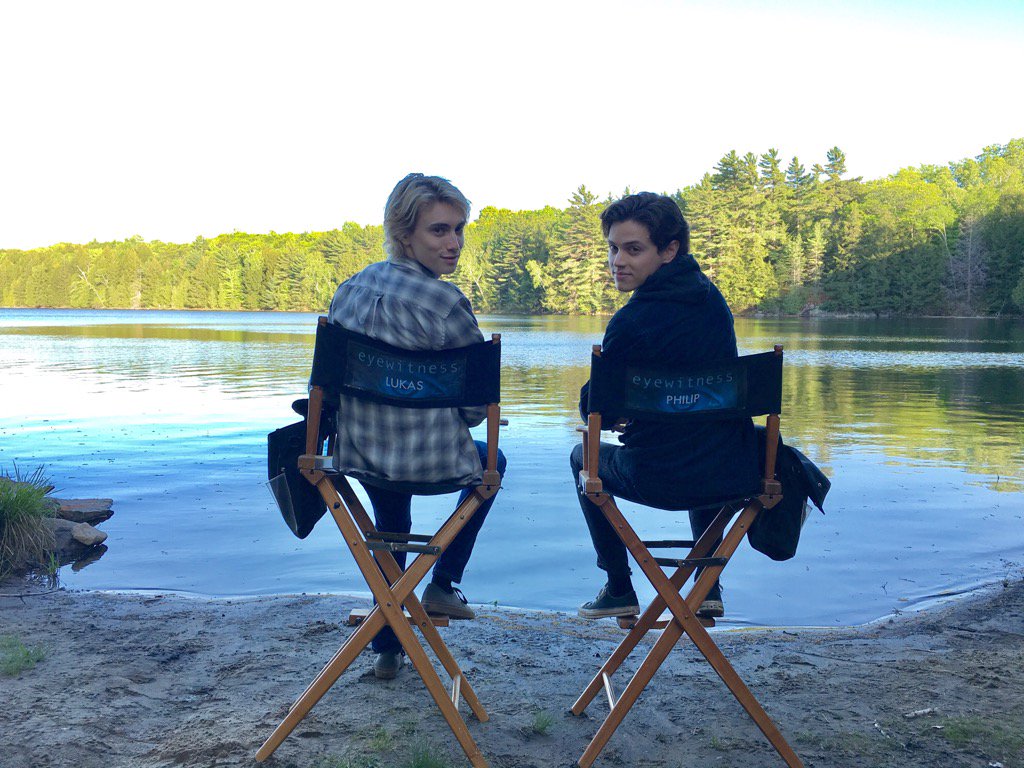 8. They're not afraid to speak up for what they believe in. They talk about the LGBT community and how important LGBT stories are in mainstream media - they're proud of how their work helps people to come out and accept themselves being who they are.
9. They both love dogs and are dog dads. Win Win. Tyler has a cute Cavalier King Charles Spaniel called Oliver, i'm in love with that dog. And James has a dog, called Bob. Tyler left James to look after Ollie and James calls Oliver his "nephew" 😍😭😭😭
10. They're supportive of each other and always tweet about each others projects. They have so much love for each other, probably so much that they spend most of their time hanging out, it's also really cute that they live around the corner from each other in LA.
11. James Paxton is actually brunet and he looks good with the Lukas Waldenbeck hair & plaid and Tyler Young looks good in a leather jacket. They look good in their characters attire, no question.
12. "art imitates life" sometimes: James/Lukas brushing away a strand of hair that was falling on Tyler's/Philip's face; James/Lukas calling Tyler/Philip "baby"; James/Lukas kissing Tyler's/Philip's cheek - we have these parallels because they're so delicate with each other, on and outside the show.
13. They sent each other sweet birthday messages with the cutest pictures, they care about each other. Their friendship is adorable. I mean, look at the cute message when James was in hospital.
14. James and Tyler are both amazingly down-to-earth guys. They aren't afraid to speak up about a certain topics like with issues going on in the world right now. They are also feminists!
15. Tyler Young and James Paxton are beautiful humans, so cute and dorky in the best way
16. Whether it's out of coincidence or just to be cute, they always seem to be matching. Either it's the same kind of flannel or jacket, it's absolutely cute and totally bromance goals
17. They happily improvised their scenes together, especially the sweet and romantic scenes (like the scene in 1x10.) which makes watching them portray Philip and Lukas even more enjoyable.
18. They're even getting cast in and coming out with amazing full length (and short) movies, displaying just how amazing their acting is. In fact, in the upcoming short film, Pennysucker, James stars in it with Tyler's longtime girlfriend Iliana!
19. They both have starred in iconic children/teen projects! I'm sure you all remember the Spy Kids movies. If so, then you'll recall the Dink family from the last movie, Spy Kids 3D? Yeah, that was none other than Bill and James Paxton, real life father and son. And Tyler starred in the hit Disney show, The Avatars! (Tyler doesn't like talking about The Avatars but he looks so cute!)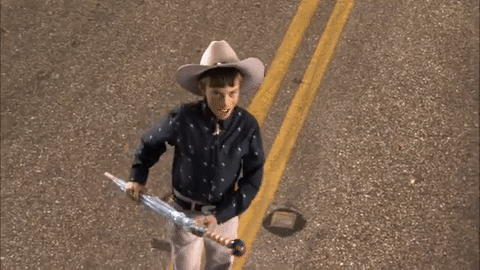 Aww little James.
20. Their smoldering smize (and lovely smiles) is enough to get anyone to fall in love with these beautiful kind hearted guys.
21. Tyler and James instated the fans to tweet #WeWantEyewitnessSeason2 and tag USA Network when the show was airing and after. They were so happy when the ratings got up that they even rewarded us with this cute bts picture. James was always present during the #PhilkasHour too, after Eyewitness aired. They clearly love the show, their characters.
and want a season 2 as much as the fans.
22. LOOK AT THEM, i mean the cuteness is just. It's about time every saw how lovely they are. (lets admire Tyler's lovely curls too)
So here's what they had to say about their devotion to Philkas ♡
"I think both James and I are the kind of actors who, when we jump into something, we give 150 percent of what we have. We wanted to give full life to these characters and this story. We came from a place of trust from the very beginning and we established friendship in our personal lives. That really helped. I think it comes across on screen and people will see that in the characters."
Have these reasons convinced you why James and Tyler are little rays of sunshine? Why not have a look at
Times Where Eyewitness' Philkas Gave Me All The Feels
//
Thoughts I Have
When Watching Eyewitness
//
Why You Should Watch Eyewitness
What reasons do you have for loving James Paxton and Tyler Young?
Twitter
Bloglovin
Tumblr
Pinterest