As some of you may know, I'm cat auntie to a domestic short-hair who basically a panda in feline form. Growing up I've always been the 'dog lover' i love dogs from any breed, but i also love cats - I've always been one to summon a cat for a little stroke here and there.
We've had our cat Teddy in the family for two years now (27th February was when the little fluff ball was born) We took him home at 3 months and he settled in well with our pug Benson who sadly isn't with us anymore, they had the sweetest relationship during the time they had together - cuddled up to each other and giving each other kisses.

Teddy is very timid for a cat, but he loves the 3 women in his life his mummy, his auntie (me) and his second mummy (my mum.) He is your usual cat, he has the attitude, the cuteness and the ability to make you laugh.
- The purr they make is soothing and oh, so sweet.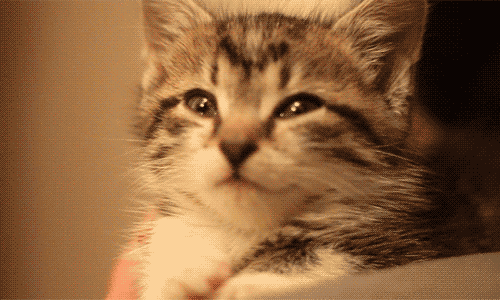 - Those slow little blinks they do to show they love you
- The feet pounding they do to get comfy when they use you as a bed
- They're the most adorable little sleepers
- When they lick you with their sandpaper tongues you feel a lot of love.
- They feel like little pillows of amazingness
- They curl up in the cutest and funniest ways
- Those head butts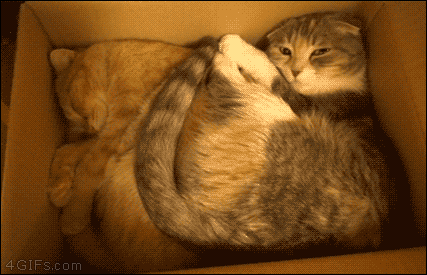 - Cats can fit into any box, anywhere
- They are the most adorable little ninja's
- Those big eyes and cute pink noses and the big yawn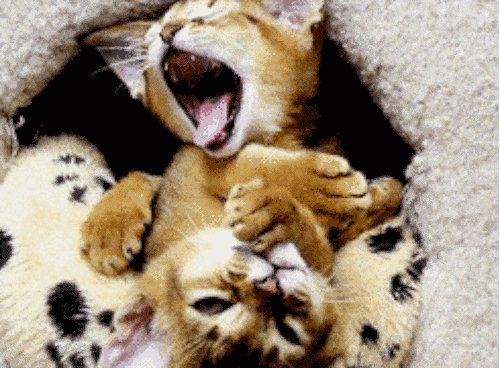 - Cat-attude, they won't just love anyone which makes it pretty special when they love you
- The cute meow's they do for your attention or food

I hope you liked this kind of post filled with adorable kitty gifs, let me know if you'd like me to do a post going into more detail about Teddy. This post has been approved by Simone's feline nephew Teddy *high paw*

Do you have a cat in the family, lets talk all things cats and dogs!