The Bridget Jones movie series is one of my favourite rom-coms/chick flick to binge watch, no matter how many times I've seen it. Bridget is relatable whether you are a singleton, a mother etc. she is relatable, she speaks to you on many levels whether it's during the first, second or third film.
When i first saw the film, i had so many thoughts going on as the film went on and I thought maybe doing a post of all my crazy thoughts i had when i was watching BJB the first (and second) time, And maybe you could all relate. I walked out of the cinema after laughing, smiling and crying. So here are the many thoughts i had rushing through my brain during the 3rd movie. For my fellow Bridget Jones addicts- I hope you enjoy haha and I hope some of you had the same thoughts too.
1) I'm so happy Bridget is back!
2) Bridget at home with a bottle of wine, dancing in her pj's is all of us. i love her. Can we be friends!?
3) Pam with facetime is probably my nan although i'd like to think she'd better with technology if only a little bit.
4) Renée Zellweger's British accent is so cute and better than mine. And I'm British...
5) Okay, so Cleaver is dead ... oh well (i mean RIP)
6) N'awwwww Mark Darcy is here and he's so damn cute & awkward.
7) I love Miranda already...
8) That Ed Sheeran cameo is perf
9) Bridget thinking Ed Sheeran is the guy from Starbucks made me laugh out loud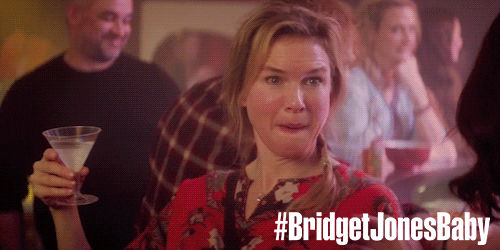 10) Jack is better than Daniel Cleaver, I'll give him that.
11) #TeamDarcy though
12) Bridget is adorable
13) Bridget is dancing to Gangnam Style and Mark doesn't know what's happening. This is too cute.
14) Mark not knowing Gangnam Style is just adorable. i can't
15) The way Mark looks at Bridget. His smile. Bless him
16) OMG how handsome is Colin Firth
17) okay Mark Darcy is just perfect


18) Oh My God, Reignite is just perfect for Mark and Bridget
19) Bridget and Mark are endgame, I don't care who says otherwise.
20) So Bridget Jones is with child!! DUN DUN DUN
21) Emma Thompson is just the best. Can she always appear in Bridget Jones movies please
22) Jack is lovely but sorry you're not Mark Darcy.
23) Ooh finally we get to see Mark Darcy in his lawyer attire and he looks very handsome
24) Mark's reaction. I've fallen even more in love with him.
25) Aww Mark Darcy just gets even sweeter, he's so happy.
26) Mark's reaction to finding out the possible baby daddy news. Can i hug him? Please.
27) Jack, you are annoying me. Also who gives a pregnant woman a super juice?
28) Bridget talking to her bump is just too cute. She's gonna be the cutest mummy ever
29) Mark Darcy wearing glasses is a turn on. I like it.
30) Who ever thought of this soundtrack is genius, i love it
31) I love how Bridget has matured into a a strong, confident woman. Goals
32) Jack is an idiot, can you stop being so mean to Mark. Can i throw something at him, please
33) Your not as bad as douche bag Cleaver but i like you to a point...
34) What Bridget says to Jack about how a relationship/ falling in love doesn't happen on paper is so true
35) "Sometimes you love a person because of all the reasons they're not like you. Sometimes you love a person just because they feel like home" MY FEELS RIGHT NOW
36) Bridget's face when she sees mark with his wife *cries* Why are you doing this to me!?
37) Let's face it I'm always gonna be Team Darcy.
38) THE REINDEER JUMPER
39) These flashbacks are giving me so many feels
40) Mark loves Bridget so much!!
41) Mark Darcy, you are too precious
42) "i can always find the time to save the world. But you're my world" *cries*
43) Mark Darcy punching the door window, that was attractive...
44) Everyone needs a knight in shining amour like Mark Darcy
45) If Mark looked at me like that i'd kiss him in a heartbeat.
46) How cute is Mark throwing his phone out the window, in attempt to show how much he loves Bridget. Aww bless
47) How can you watch Bridget Jones and not root for Mark & Bridget
48) I fall in love with Mark Darcy all over again. Every time
49) How can Mark carry Bridget all that way and Jack can only manage a few steps.
50) The revolving door scene is just hilarious
51) Jack is annoying me again *rolling eyes*
52) hahaha Jack got punched. i shouldn't have laughed but that was just too good
53) She held Mark's hand. OMG
54) "Just as I love you the way you were, the way you are, the way you always will be." IT'S SO BEAUTIFUL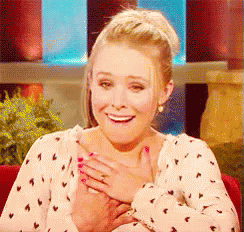 55) Even when he's being bitten he's still a sweetheart
56) Mark loves Bridget. He'll love her baby just as much. I'm okay. I'm good
57) Thanks for apologising Jack, i like you again
58) Bridget Jones is a mummy!
59) Please let the daddy be Mark. PLEASE
60) Aww Mark, Bridget and the baby
61) OOH Bridget is getting married...
62) WHAT!? To Jack Qwant.. ABORT ABORT
63) I WANT A REFUND!! (THIS WAS MY SISTERS REACTION TO IT)
64) BRIDGET IS GETTING MARRIED TO MARK DARCY. *squealing*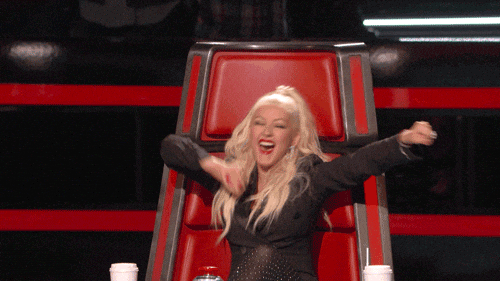 65) Bridget and Mark = Soulmates
66) Mark Fitzwilliam Darcy... Lovely Pride and Prejudice homage.
67) MARK DARCY IS THE DADDY
68) Colin Firth and babies are just the cutest thing ever
69) William Jones Darcy. What a little cutie.
70) Mark and Bridget are Husband & Wife OMG I LOVE IT
71) Bridget, thank you for showing us it's okay to be imperfect!
72) Still Falling For You again is literally Bridget and Mark
73) Wait Daniel Cleaver is still alive!? Okay a little disappointed but who cares
74) MY FILM OTP ARE MARRIED AND HAVE THE CUTEST KID
75) I LOVED THAT SO MUCH. BEST 2016 FILM EVER
76) OMG THAT PICTURE!!! MATCHING FAMILY JUMPERS
77) Bridget got her wish! She's Mrs Darcy
78) I want to see it again and again and again
79) I need a 4th one like now.
80) MY MARK AND BRIDGET FEELS. BRIDGET JONES'S BABY WAS PERFECT
So that concludes the post. I hope you liked this rambles of thoughts post. What were your thoughts during Bridget Jones's Baby?