If you read my blog on a daily basis you'll know i love anything Disney, from the movies, TV shows, the franchise. Disney Channel has created so many much loved series from JONAS to Austin & Ally and many others before that. I'm either watching the reruns (whenever i can) or watching a bunch of episodes on youtube. I believe that it is impossible for anyone to not have at least a few favourite Disney shows. Although i only started watching Disney channel soon as i went into my first year of high school, there has been some pretty awesome shows (including my favourites below that always made me laugh till my tummy hurts)
this may be an obvious choice because of how much i adore those wonderful Jonas Brothers. When i first started watching JONAS i didn't care if it was silly because who doesn't love anything featuring these 3 lovely guys. They're just lovable and sweet, this TV series shows some elements of the guys who are as adorkable in real life as much as on screen in my opinion anyway. I miss everything Jonas Brothers, the music, videos and the perfection. A series soundtrack i love and still listen to.
AUSTIN & ALLY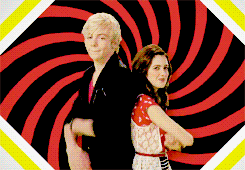 the cast are adorable and the soundtrack is awesome. Austin & Ally are the cutest songwriting/singing duo (meaning definite OTP) I'm sure I wasn't the only one rooting for them as a romantic pairing, the beautiful duo a cute blond and brunette. I thought the ending was perfect, I'm still holding out for a A&A movie. Ross is just such a handsome cutie. I'm always singing along to the songs, they're honestly that good. This show had many adorable Auslly moments, a beautiful love story & my ultimate Disney otp ;)
LIZZIE MCGUIRE
one word Queen Duff (okay that was two) This must've been everyone's favourite showing growing up. I wish i had a cartoon version of myself, it would've pretty interesting i think. This show was probably most relatable to some as well, growing up and at high school the pressure to fit in and be a certain way.
GOOD LUCK CHARLIE
this TV family makes me laugh and little Mia who plays charlie is the cutest little kid ever. The entire family were hilarious especially the dad with his bug stories. Little Charlie always stood out with her cuteness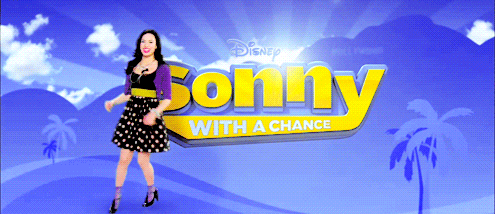 when i became of Demi during the camp rock days, of course i had to give this show a watch, and like i loved Mitchie, i loved Sonny. probably the reason i liked those characters was because i love Demi. I thought the idea of a show within a show including little skits were pretty awesome.
Sadly they don't make these wonderful sitcoms anymore, but hey that's what youtube is for! I hope you liked this post - what are your favourite Disney series, anything old & new?