One Tree Hill is great for teaching you lesson's of life just as much as your parents and the world or just TV in general is awesome at teaching us life lessons i think... I'm not gonna lie, I stopped watching One Tree Hill after Chad Michael Murray and Hilarie Burton left their respective roles of my OTP Lucas and Peyton but it didn't stop me learning some pretty valuable lessons from this show and occasionally watching the other seasons.
#1 Stand Up For What You Believe In
#2 We All Want To Be Good Enough For Somebody or Something
#3 It's Okay To Be Sad
#4 It's Okay To Be Who You Are
#6 Life's Too Short
#7
It's OK to not know where you're going. Just never stop moving forward.
#8 Some People Walk In and Out Of Your Life But Some Stay
#9 Have Faith In Yourself
#10 You Have To Go After What You Want
#11 And Never Give Up
#12 You Don't Need To Be What Society Wants You To Be
#13 People Will Label You, Its How You Over Come Them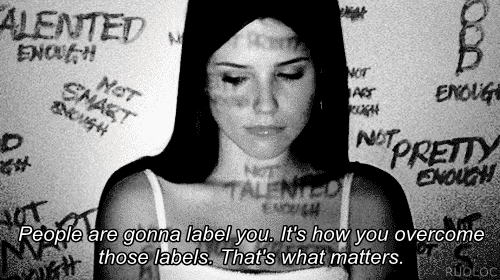 #14 Time Sneaks Up On Us

#15 You Matter, Your Actions Matter
#16 And On The Hardships Of Life, And The Strength Within To Make It Through It All
#17
Don't give up on your dreams and never stop trying to inspire people
#18
No matter how much you're hurting, it will always get better.
#19 No matter what goes on in our lives we are strong enough to pull through it.
#20 Everyone, like you, is just searching for that one little bit of greatness in their lives.
Whether it was Peyton with her sketches, Nathan with his basketball, Haley with her music, Brooke with her clothing designs, or Lucas with his novels, we saw how much their art mattered. It was powerful enough to change their lives and the lives of those around them—and so is yours.
One Tree Hill is a show that shaped the lives of everyone that watched. If you followed the lives people lived in Tree Hill, then you completely understand the life lesssons each season brought its viewers. Make sure you have friends like Lucas had at the River Court, love unconditionally like Brooke Davis would, be the best person you can be like Nathan was, deal with pain and life the way Peyton did (just don't run any red lights in the process), and always follow your dreams the way Haley did. There are so many stories and so many lessons learned from the characters in this show, and there really only ever will be One Tree Hill.
Twitter
Bloglovin
Pinterest
Tumblr