i came across this tag on other blogs and tumblr so i decided to mixed the questions up with some from blogs and the other from tumblr, enjoy!
favourite band: well duh! it will be these beauts - Jonas Brothers <3
favourite female artist: Demi Lovato she's awesome & inspiring, also Hilary Duff and Ariana Grande - they are all my girl crushes! <3
favourite male artist: i'm sure i have loads of favourites but Ricky Martin & Adam Lambert are the only ones i can think of from the top of my head... they are both awesome! <3
favourite childhood artist: growing up i loved Britney Spears, i also loved Peter Andre. i still like the both years later.
favourite childhood TV show: Arthur of course! i still watch this when ever its on TV ;)
favourite book: Girl Online by Zoella is awesome, i'm super excited for the 2nd one to come later this year :)
favourite movie: i have so many, anything romantic, drama and comedy... A Cinderella Story & Dirty Dancing stick out the most.
favourite Disney movie: The Little Mermaid, this always cheered me up when I was younger
favourite movie actor: Zac Efron and Pierce Brosnan, they are both so handsome and awesome actors!
favourite movie actress: Lily Collins, loved her in Love Rosie and she so pretty too
favourite colour: purple of course
favourite memory: getting my hearing aids for the first time and a special memory with my grandad at the boatyard at weekends and holidays
favourite reality show: Catfish-TV Show, i love this way too much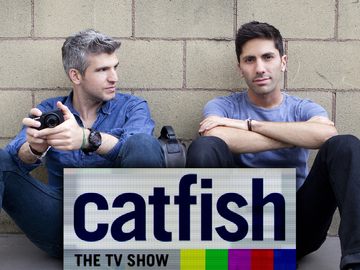 favourite quote: your imperfections make you beautiful - Demi Lovato
favourite TV show: right now its The Fosters - I'm loving it so much! , i love Brothers & Sisters and Glee too oh and lets not forget One Tree Hill
favourite TV show character: Connor Stevens from The Fosters
Blaine Anderson from Glee
are both so adorable, so it will have to be those two. i mean look at them! :)
Jude & Connor (The Fosters)
Kurt & Blaine (Glee)
Lucas & Peyton (One Tree Hill)
favourite TV comedy: Miranda and Friends are both so funny :)
favourite social networking sites: of course it's Tumblr, Twitter & Instagram <3 I'm always on them so yep these are definitely my favourites.
favourite makeup products: i can never choose just one so I've basically chose all the products i put on my face..
Maybelline Lash Sensational, Rimmel Exaggerate Waterproof Eye Definer, Rimmel London Match Perfection Foundation. Rimmel Wake Me Up Concealer, last but not least Maybelline Mascara Volume Express Colossal Smoky Eyes.
favourite flower: i don't really have a favourite flower but i guess i like Lavender because it smells lovely and it's calming
favourite season: it would have to be autumn & winter because sweater weather!! <3

favourite animal: unicorns! does that count? dogs, anything cute really - i have loads of favourite dog breeds so yeah you could say I'm a dog lover! I'd love a house full of dogs <3
favourite seasonal holiday: i do love the Christmas holiday so i guess that will have to be my favourite.
well that's today's post done, i hope you liked it and thank you for reading - have a good rest of the day! <3